Brazil 2014 FIFA World Cup
The World Cup, what is it and where are the best places to watch it if you are itching to get out of the house?   Let's briefly go over what the world cup is for those who aren't familiar, then quickly dive into venues to eat some great food while watching this captivating event!
The world cup is the world's largest single  event sport which began in 1930.​  Some of you may remember playing soccer as a child on those Saturday mornings. The smell of fresh cut grass and the morning dew on your cleats. ​If you are like me, odds are you no longer play the sport and still have an interest in it. Similar to the Olympics, the Soccer or "football" World Cup is held only once every four years.  This year the 2014 World Cup is held in Brazil and to get there over 200 teams have been competing over the last 4 years to reach the top 32 teams which are sent to the World Cup.
If you are not one of the 3 million people estimated to be physically present in Brazil for the event, I can assume you will be one of the 700 million people that will be watching it from TV. So let's dive into some places you can watch the matches outside of your home! If you have any additional suggestions please share, now in no particular order I have located the following venues for you!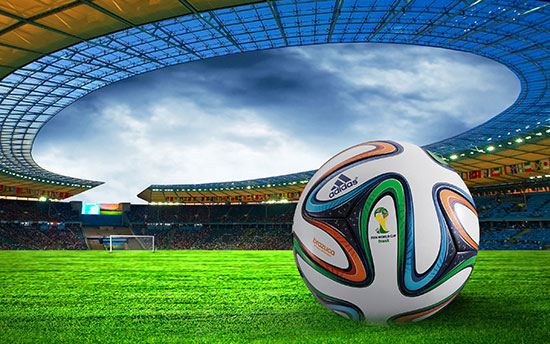 (Schedules can change and events can change so please contact these locations ahead of time to re confirm they will have the game on that you are wanting  to watch. )
#1: De Veres Irish Pub
1521 L Street, Sacramento, CA 95814
916-231-9947 – They will be open at 9am.
#2: Pour House
1910 Q st, Sacramento, CA 95811
916-706-2465 – They should be open early, call to confirm on match day.
#3: Bonn Lair
3651 J St, Sacramento, CA 95816
916-455-7155 – They will be open every match at 9am.
#4: Fox & Goose
1001 R St, Sacramento , CA 95811
916-443-8825 – They will be open for all matches.
#5: The Streets of London Pub
1804 J St, Sacramento, CA 95814
916-498-1388 – Will be open at 9am for the early matches
#6: Yard House
1166 Roseville Parkway, Roseville, CA 95678
916-780-9273 – They will be open for every match.
#7: Boxing Donkey
300 Lincoln St, Roseville, CA 95678
916-797-3665 – Open for games after 11am
#8: Paul Martins
1455 Eureka Rd, Roseville, CA 95661
916-783-3600 – Open for games after 11 am
The 2018 World Cup will be held in Russia so get your passports ready!  Call or email me with any questions! As well if you know of anyone who is looking to buy, sell, or invest in Real Estate….. even if they are just thinking about it …. please give me a call TODAY so I may help them.  Enjoy the matches and I will speak with you soon!!
Click here for match Schedule:
http://resources.fifa.com/mm/document/tournament/competition/01/52/99/91/2014fwc_matchschedule_wgroups_22042014_en_neutral.pdf
As always we try and ensure this information is as accurate as possible, although please confirm with each individual venue as to their specific open times and dates they are showing matches.